By: Louise Lee Posted On: Nov 19th, 2015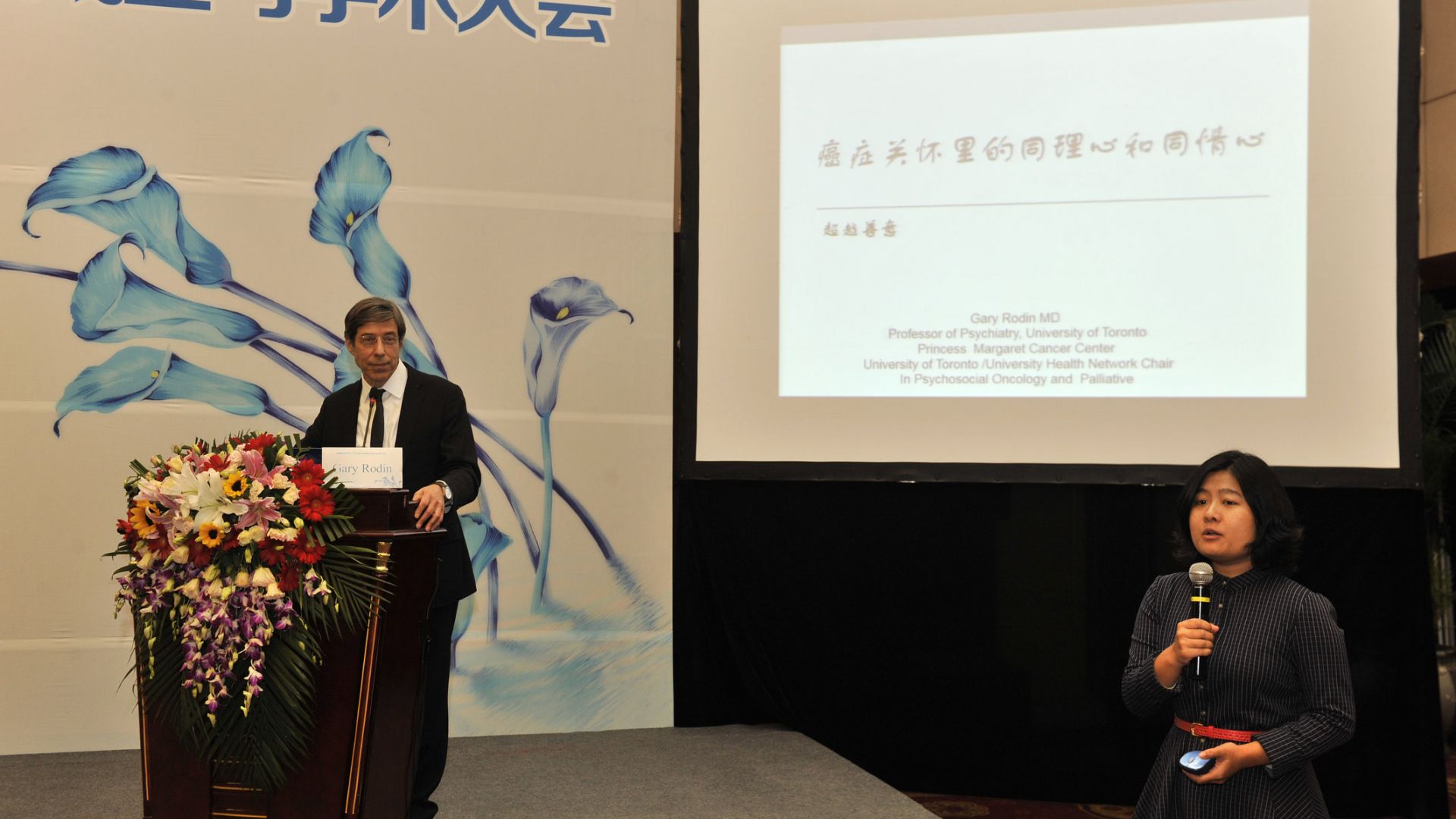 On November 6, 2015, Dr. Gary Rodin shared his experiences providing palliative care service and the CALM therapy in an international event exploring the promotion of palliative care and application of humanistic care in China. The event was organized by The China Council for the Promotion of Health Care and International Exchange and Beijing Cancer Hospital.
During the visit to China, Dr. Rodin and Dr. Madeline Li visited Beijing Cancer Hospital and Beijing New Journal Cancer Hospital where Dr. Rodin spoke with cancer patients and delivered a mini CALM session.