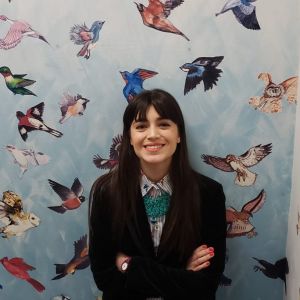 Psychotherapist and Critical Global Health Scholar
Loreto Fernández-González is a psychotherapist and critical global health scholar from Santiago, Chile. She completed her Master in Public health at the Pontificia Universidad Católica de Chile and is currently studying her PhD in Social and Behavioral Health Sciences at the Dalla Lana School of Public Health at the University of Toronto. As a clinician, Loreto has led the implementation of supportive care interventions both in public and private health care settings, specializing in head & neck cancer patients. As a researcher, she has focused on looking at the intersections between health inequalities and psychosocial needs as determinants for quality of life in cancer patients and survivors.
A CALM and GIPPEC collaborator since 2014, Loreto has led and co-led the training of dozens of Chilean healthcare professionals in CALM since 2015. She is currently PI of the Spanish adaptation of the DADDS funded by the National Agency of Research and Development in Chile. She is also a founding member of the Chilean Association of Psychooncology.